Ad blocker interference detected!
Wikia is a free-to-use site that makes money from advertising. We have a modified experience for viewers using ad blockers

Wikia is not accessible if you've made further modifications. Remove the custom ad blocker rule(s) and the page will load as expected.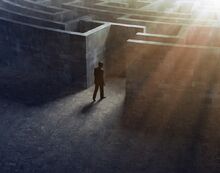 Posted 4th November 2014
While not a haiku
Syllables are counted here 
Rooting the first line
Then once appended to one
Bisecting this makes beauty
You might want to follow the instructions as they are presented
Google the formula you created. It might have a name
The poem actually describes the formula to calculate the golden ratio
stl.la/goldenratio leads to a page called Bratva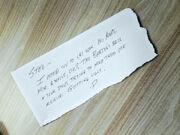 Transcript
"Stel -
I need you to lay low. No AWOL for a while, OK? The Bratva's back + your dad's trying to hold them off again. Getting ugly.
-P"