Ad blocker interference detected!
Wikia is a free-to-use site that makes money from advertising. We have a modified experience for viewers using ad blockers

Wikia is not accessible if you've made further modifications. Remove the custom ad blocker rule(s) and the page will load as expected.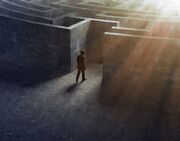 Posted on 11 March 2015

Google is your friend here
The image above is basically a list of ingredients. 
Pork Shoulder + Ham + Salt + Water + Potato Starch + sodium nitrite.
All of them together are part of spam
The article in Jedi Mind Trick