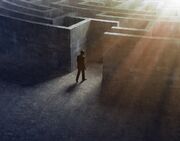 Posted on 24 February 2015
Puzzle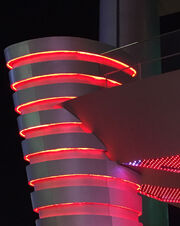 On the side there are the letters and characters you are looking for. Try and count how there are in total.
Think of 1st grade mathematics to split what you have and obtain a unjumbled message
OWBURNIELFELABLDLUUYABTT_YEIT_IAFE_ is visible on the side.
Dividing it in groups of 5 gives 
OWBUR
NIELF
ELABL
DLUUY
ABTT_
YEIT_
IAFE_
Reading from top to bottom gives the following sentence
ONEDAYIWILLBEABEAUTIFULBUTTERFLY___
This is a hint for the word catterpillar.
stl.la/caterpillar leads to My own pocket
Reward
Ad blocker interference detected!
Wikia is a free-to-use site that makes money from advertising. We have a modified experience for viewers using ad blockers

Wikia is not accessible if you've made further modifications. Remove the custom ad blocker rule(s) and the page will load as expected.