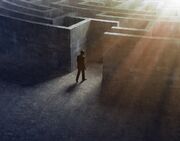 Posted on 27 March 2015
Puzzle
Circle Line, next stop...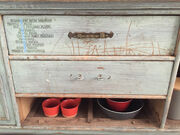 Official Solution:
Step 1: From the hint (Circle), you make the leap that you need to ROT the lines (except one, which is strangely plaintext), which when solved, turn out to each have a different ROT number:
Step 2: This leaves a highlighted encoded column of text: qUdkpmrqTsU. For a clue as to what to do with it, you realize that the amount of each ROT in turn indexes to a specific alphabet letter:
This gives YOUTUBE COM, and explains why Ürümqi Metro had a ROT value of zero to create a space.
Step 3: You plug the highlighted letters qUdkpmrqTsU into a YouTube URL and then head over to:
https://www.youtube.com/watch?v=qUdkpmrqTsU
Watching the video, the next stop (from the clue) is Dakota Station. The answer is DAKOTA (or DAKOTASTATION).
Reward
The phonecall in Pinstripe Call 0327
Ad blocker interference detected!
Wikia is a free-to-use site that makes money from advertising. We have a modified experience for viewers using ad blockers

Wikia is not accessible if you've made further modifications. Remove the custom ad blocker rule(s) and the page will load as expected.