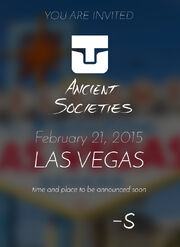 The initial invite was launched as the reward for the Challenge Skylight on the 5th of February 2015.
The following day the video What Happens in Vegas - 2/21 gave some more details and asked for all of those interested in going to reply in the post.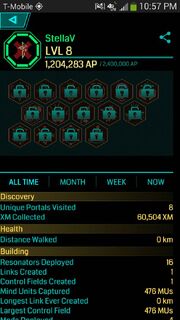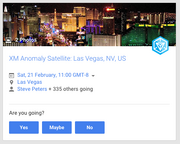 A Stella V Ingress account showed up a few days after this announcement.
This is related to the event she mentioned that was happening there on the same day.  This is one of the Ingress anomaly events.
Later there was an announcement of a mission for Ingress players.

This mission main goal was to allow people find their way from the Ingress anomaly to the venue where the ancient societies event was happening.
On the 20th of February there was an annoucement  that the event would be live streamed.
There were 2 important moments can be taken from the event
The moment when Stella went on stage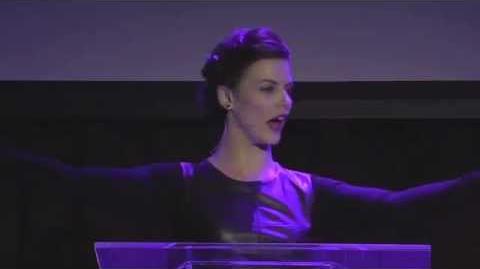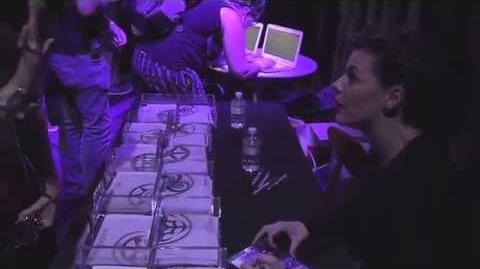 Florence
On the same day there was a Challenge for the Ingress players in Florence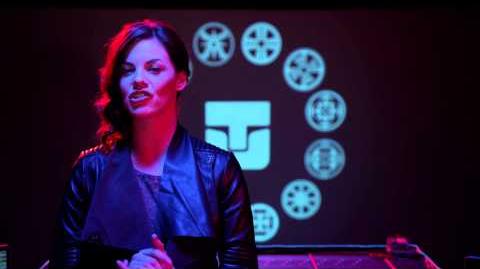 Players upon registration where given a page with the 12 lines, that if solved should be given to the NIantic Labs employees present to obtain a Beta invite
Each symbol has 2 blanked out areas. They are representations of a Flag semaphore cipher  . The message translated says FAKE PASSPORT.
Pages in category "Las Vegas Event"
Ad blocker interference detected!
Wikia is a free-to-use site that makes money from advertising. We have a modified experience for viewers using ad blockers

Wikia is not accessible if you've made further modifications. Remove the custom ad blocker rule(s) and the page will load as expected.