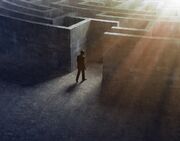 Posted on 22 December 2014
Puzzle
Where and when.
The letters in the box make up an expression , not in english. The colors are for decoration even if related with the theme.
If you got the expression you will figure it is about a certain time of the year. Just add the day and month to the location of that expression and you are good to go.
The expression hidden in the boxes is Mele Kalikimaka. It is the title of a song from 1949. It means Merry Christmas. Answering the question from Stella we get Hawaii 25 December
Reward
The reward is an care2 card sent by Angela Sanning to Stella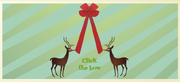 Ad blocker interference detected!
Wikia is a free-to-use site that makes money from advertising. We have a modified experience for viewers using ad blockers

Wikia is not accessible if you've made further modifications. Remove the custom ad blocker rule(s) and the page will load as expected.