Posted 11th November 2014
Puzzle
A Scottish friend of mine rolled this and felt it quite humorous.
The numbers themselves are not important here.
The key word is feel. Think of your senses.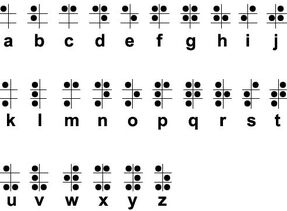 The answer is in Braille. Use the alphabet to the left to get a word.
G A E L I C
stl.la/gaelic leads to Autumnal Frost
Reward
The image called Memorial
Ad blocker interference detected!
Wikia is a free-to-use site that makes money from advertising. We have a modified experience for viewers using ad blockers

Wikia is not accessible if you've made further modifications. Remove the custom ad blocker rule(s) and the page will load as expected.