General Info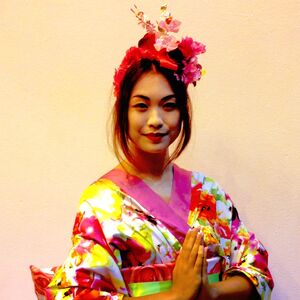 Location - Naha, Japan
Occupation - 
Sex -  Female
Date of Birth - 
Age at the Calling -  17.89 years
A.K.A - 
Hobbies - 
Online - Twitter  / Google+ / Website
Extra details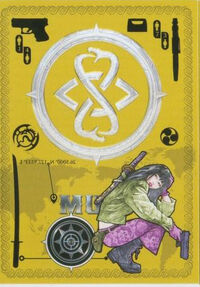 Mute. Honorable. Disciplined.Excels at disguise, infitration and stealth. Doesn't hesitate to kill, but does honor agreements with people who have helped her or spared her life.
---
Images
Profile images
Both G+ and Twitter seem to have the same image.
The Cover image in G+ is one of the default ones. It's the same image is used by Maccabee Adlai
---
Timeline
Below is the timeline not by time of posting but in the supose time the event happened
Ad blocker interference detected!
Wikia is a free-to-use site that makes money from advertising. We have a modified experience for viewers using ad blockers

Wikia is not accessible if you've made further modifications. Remove the custom ad blocker rule(s) and the page will load as expected.