Ad blocker interference detected!
Wikia is a free-to-use site that makes money from advertising. We have a modified experience for viewers using ad blockers

Wikia is not accessible if you've made further modifications. Remove the custom ad blocker rule(s) and the page will load as expected.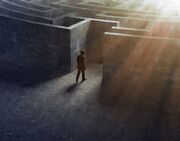 Posted on 4th February 2015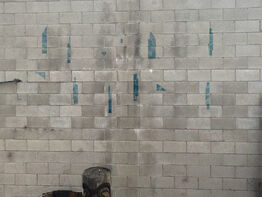 You will have to move the blue parts around
The end result will give you several letters that you can read in the negative space
Thanks to Adam Zachary for doing this image

In the negative spaces you can see the word Trinity
stl.la/trinity leads to John Threadgill
Elgin detective John Threadgill charged with corruption. Central Texas news, November 20, 2000. A federal grand jury has indicted John Threadgill, an Elgin police detective widely seen as the front-runner to replace retiring chief of police Brickner, on twelve counts of bribery, conspiracy, and corruption. Chief Brickner said in a statement, "John has been an extraordinary asset to our department and the community. We have full faith in him and are confident that he will be completely exonerated in the fullness of time." Detective Threadgill was not available for comment.