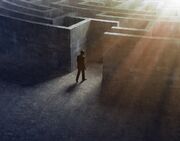 Posted on 20 February 2015
Puzzle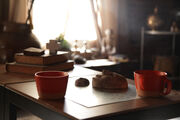 There are 4 elements in this image to be used. They are located  on the vase, the mask, on the book and lastly the one on the cup. Use them in this order.
First you will need the letters in the vase
BKPMTYPQCNZBQHKMPQZM
PMKSEIKJCIZANRHWKBPQ
KOUFTHEBILTEIDYSKEZM
FFINHEDSIXUNSGATHENJ
VESTDLSWIOLYTWOTEYOU

After that using a semaphore flag code you can read on the mask "ERASE BJKMPQZ". Doing that gives you the letter seen below. Now using this as drop puzzle you will need to reorder the letters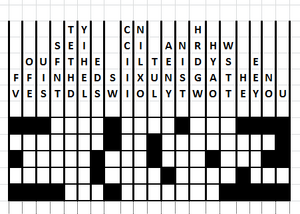 The sentence you will get is 
This city was founded in eighteen fithy six and the vessel will show you the country
The vessel being the cup gives the hint of Chile (chily pepper) . The refered city is Frutillar
stl.la/frutillar  leads to Baal-Tasir Fragment
Reward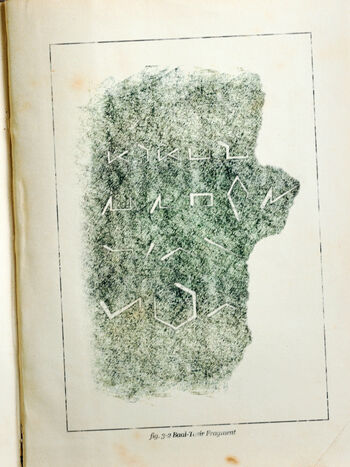 Extra notes
Possible glyph translation
Truth Past Truth Present Civilization
Conflict Courage Strong Victory Reincarnate
Weak See/Lose? Die Destroy
Rebel  All  Die
Ad blocker interference detected!
Wikia is a free-to-use site that makes money from advertising. We have a modified experience for viewers using ad blockers

Wikia is not accessible if you've made further modifications. Remove the custom ad blocker rule(s) and the page will load as expected.