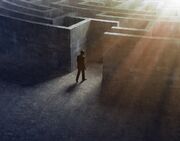 Posted on 10 February 2015
Puzzle
The earth spins and life is short.
Use the date on the left to discover the name of this comet
After you have the name of the comet you will have to use the numbers on the right to get a new word
The Comet seen in this photo is comet ISON .
Using the numbers on the right to shift each letter individually we get the word coin
stl.la/coin leads to Pocket Lint
Reward
From Greg's wallet. Any ideas?
Ad blocker interference detected!
Wikia is a free-to-use site that makes money from advertising. We have a modified experience for viewers using ad blockers

Wikia is not accessible if you've made further modifications. Remove the custom ad blocker rule(s) and the page will load as expected.