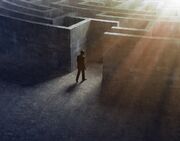 Posted on 25 June 2015
Puzzle
Today's Challenge will hone your auditory skills:
US#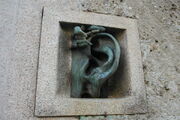 Or more commonly known as a…
Can you figure what numbers are dialed ?
Maybe google can help you fit the number with the text hint given
Fairly quickly, most will know the tones are that of a phone. First one has to figure out the numbers being dialed which are:

454470

The next bit is figuring out what "US#" has to do with 454470.

Doing a search for "US#454470" gets you this . Which is a patent for a telephone pay-station. But we know we are looking for what it is popularly known as, so what word describes a telephone pay-station? A "payphone," which also fits with the sound portion of the puzzle.
Ad blocker interference detected!
Wikia is a free-to-use site that makes money from advertising. We have a modified experience for viewers using ad blockers

Wikia is not accessible if you've made further modifications. Remove the custom ad blocker rule(s) and the page will load as expected.