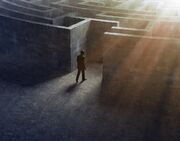 Original Link
Posted 15th October 2014
Puzzle
There have been many cities whose good fortune has been overturned. The raised nail gets hammered down, and then rises like a phoenix.
3631538
535507
536315
034500078
05241571
37047734
5316070301
03553580
03378
Stella mentions the word overturned
If one of the nails doesn't fit into all you have maybe it is a diferent thing from all the others. It could be the key that unlocks the meaning of the words you already have 
Invert all the rows except the middle one and read them like you would read invert numbers in a calculator to be letters. The middle one split it to be a date
BESIEGE
LOSSES
SIEGES
BLOODSHED
05 24 1571 
HELLHOLE
IDEOLOGIES
OBSESSED
BLEED
All these terms will reveal the Fire of Moscow
stl.la/moscow leads to the page Chikara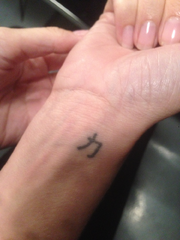 So there's been quite a bit of chatter lately about the tattoo on my wrist. Just to set the record straight -- it's the Japanese word "chikara" meaning Strength. Much to the spectacular chagrin of my father, I did this tattoo myself when I was 12.
I know. Such a little rebel. But sometimes things happen that you just have to mark.
Whatever doesn't kill you, right?