Posted on 23 March 2015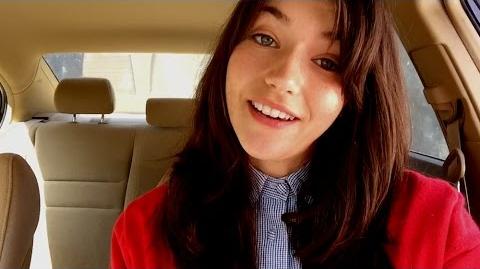 Transcript
- Hi, Stella. You wanted me to give you a heads up. This is me giving you a heads up. I'm coming. I'm sorry if I seem a little loopy, this is me making a pitstop after driving for twelve hours straight. But I do have an awesome audiobook collection.
I'm currently listening to Adam Sandler reading Anna Karenina. Yeah. I tried to take a nap. Failed. So, I think I'm just gonna push on. I'm about six hours from you, uh, so I should be there in four with the way I've been driving. And, um, I do have an idea for a housewarming gift for you, so I hope you like it. Let's see, is there anything else?
I can't think of anything. So, it's crazy, right?
I mean, gettin' excited. Can you feel the excitement? Holy shit, is that a coyote? Oh, no, that is a old woman carrying groceries. Okay, might, uh, I might want to try to nap again then. Okay, bye.
Ad blocker interference detected!
Wikia is a free-to-use site that makes money from advertising. We have a modified experience for viewers using ad blockers

Wikia is not accessible if you've made further modifications. Remove the custom ad blocker rule(s) and the page will load as expected.