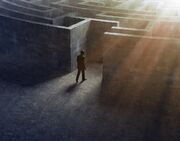 Posted on 22nd of October 2014
Puzzle
There are things seen, and there are things unseen.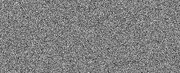 The two images look the same. But if you overlap them there might be some diferences
The words you got may look ungrouped, but there might be some way to split them into a common unseen factor.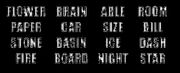 Combining the 2 images and doing the diference between them you can obtain the following image.
After that you can divide the words by column and find a word that can be used with all them in that column.
After that you have to the same with the new 4 words
| | | | | |
| --- | --- | --- | --- | --- |
| FLOWER | BRAIN | ABLE      | ROOM | |
| PAPER           | CAR | SIZE | BILL | |
| STONE       | BASIN | ICE | DASH | |
| FIRE       | BOARD | NIGHT | STAR | |
| wall         | wash | cap | board | white |
Reward
The music in Killer Mockingbird