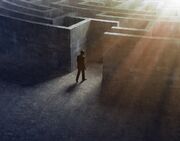 Posted on 20 November 2014
Puzzle
Don't reverse-engineer this one...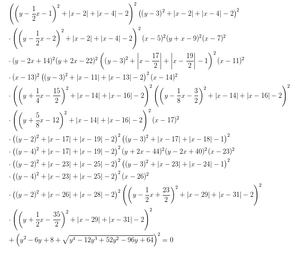 There are actually 2 paths to solve this challenge. one of them involves turning each line in a mathematical way into a letter. The other is by looking for mathematical hoaxes
Using the site mentioned snahrevelc gives an exact copy of the equation mentioned by Stella.
The other option would be to look for mathematical hoaxes like Clever Hans. Reversing it gives snahrevelc.
stl.la/snahrevelc leads to Client 157-14 .
Vyctory
Confirming to Client 157-14
Fantasy : Hunting Ground
Mark ID : W. Giroux, 53 , Reg. Sales Dir. Nash Plastics
Mark Secured - #12
PD Cover initiated
Extra Notes
At the bottom of the paper in the solve one can see part of a weblink. This leads to the the Vyctory Resort website
Ad blocker interference detected!
Wikia is a free-to-use site that makes money from advertising. We have a modified experience for viewers using ad blockers

Wikia is not accessible if you've made further modifications. Remove the custom ad blocker rule(s) and the page will load as expected.