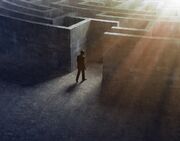 Posted on 20 April 2015
Puzzle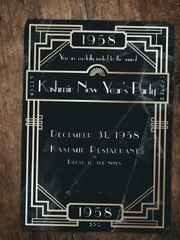 This is a invite that exists in a game. Knowing it's source will help, but it is not needed.
Check for anything odd in the image and try and translate it
When looking closely at the invitation you notice something a bit amiss, with some odd dots here and there. When you translate them from braille you get the following words:
Determining the various hints throughout the invitation, as references to the game Bioshock, you know the correct order of the words are:
Reward
The image of the Donghu Artifact
Ad blocker interference detected!
Wikia is a free-to-use site that makes money from advertising. We have a modified experience for viewers using ad blockers

Wikia is not accessible if you've made further modifications. Remove the custom ad blocker rule(s) and the page will load as expected.