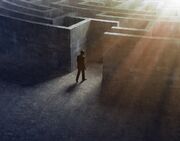 Posted on 23 June 2015
Puzzle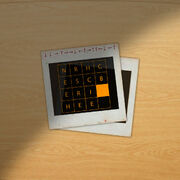 What could that orange space be ?
Just follow the directions and read what you got (non english solve)
It's a tile game, as hinted in the photo itself (slide). You begin moving the tiles next to the open space as indicated by the arrows:
etc.

Once complete, you get the following, which reveals the answer:

RECHENSCHIEBER
Ad blocker interference detected!
Wikia is a free-to-use site that makes money from advertising. We have a modified experience for viewers using ad blockers

Wikia is not accessible if you've made further modifications. Remove the custom ad blocker rule(s) and the page will load as expected.