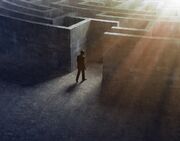 http://www.ancientsocieties.com/meet/
Posted on 19 / Dec / 2014
Puzzle
filler
Find magician and order them by means of the given quotes
Anagram the letters indicated by numbers
HauntedHank
http://www.ancientsocieties.com/so-listen/
Hey Stel, me again.
Listen, I just ... I wanted to give you a heads up. There are some things being put into play over here that I'm not too happy with, truth be told. Things I'm trying to stop. Your father is becoming increasingly, irrational.
Call me, will ya.
Ad blocker interference detected!
Wikia is a free-to-use site that makes money from advertising. We have a modified experience for viewers using ad blockers

Wikia is not accessible if you've made further modifications. Remove the custom ad blocker rule(s) and the page will load as expected.