Ad blocker interference detected!
Wikia is a free-to-use site that makes money from advertising. We have a modified experience for viewers using ad blockers

Wikia is not accessible if you've made further modifications. Remove the custom ad blocker rule(s) and the page will load as expected.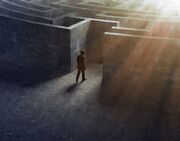 Posted on 28 March 2015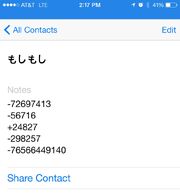 Remember weekly challenge. Also there is a good reason why this challenge is showned in a phone screen
You should have 5 digits numbers. try and find a way to get each one to turn into a Kanji 
You first notice that most of the numbers have the same number of digits as there are letters in each day's answer. You then make the leap that you need to convert the letters of each answer to the numbers on a phone keypad (thanks to the clue, which is the Japanese word for Hello when you answer the phone, and the fact that it's a phone screenshot).
Sarajevo = 72725386
Villa = 84552
Milk = 6455
Dakota = 325682
Polonium210 = 76566486210
Then take those numbers and subtract/add the given numbers to them:
Sarajevo = 72725386 - 72697413 = 27973
Villa = 84552 - 56716 = 27836
Milk = 6455 + 24827 = 31282
Dakota = 325682 - 298257 = 27425
Polonium210 = 76566486210 - 76566449140 = 37070
27973
27836
31282
27425
37070
Then make the leap (from the Japanese kana in the clue) that these results are unicode numbers representing five Japanese Kanji: 浅沼稲次郎 or Inejiro Asanuma.

Answer: Inejiro Asanuma

stl.la/浅沼稲次郎

stl.la/inejiroasanuma
The photo in Pasadena Party