Posted on 21 March 2015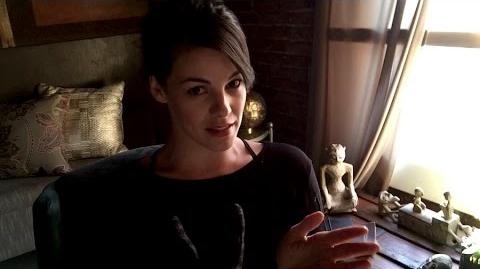 Transcript
- Um ...
Robyn, I know that I said I would get in touch, so I'm getting touch.
This might sound a little strange. I don't know exactly what's going on, but I find myself ... worrying about you?
I know that you don't need to be worried about, so don't take it the wrong way, but, uh ... ... uh, anyway, um, what I'm basically trying to say is, uh, I know that you're not responsible for murdering my turtle. In fact my turtle is alive and well. I don't know what I'm saying. What I'm saying is: Robyn, hey, would you like to meet up? Uh, maybe I can ping you some coordinates and then you can just let me know.
Alright, I'll see you soon. Goodbye.
Extra notes
The odd reference to murdering turtles is inspired in the book Tales of a Fourth Grade Nothing , where child swallows his brother's turtle thus killing it. 
Ad blocker interference detected!
Wikia is a free-to-use site that makes money from advertising. We have a modified experience for viewers using ad blockers

Wikia is not accessible if you've made further modifications. Remove the custom ad blocker rule(s) and the page will load as expected.