Original Link
Posted on 29th of October 2014
Transcript
Hi, I'm Stella.

I'm a PhD candidate in Ancient Societies, but I'm taking a break from that to share with you the philosophy my father has been teaching me since I was a little girl. It's called the Ancient Truth and our Mission Statement is this:
We, Defenders of Ancient Truth, believe that modern society is fundamentally corrupt. Over millennia, forces outside of human control have perverted the wisdom of our ancestors into the narcissistic version of humanity we see today. We refer to these lost, ignorant souls as The Children. Our Mission is to Reclaim them.
Twelve Ancient Lines, each from a different part of the world, each with its own beliefs, customs, and culture, together represent the Ancient Truth, the wisdom to live well. Our community is devoted to recovering this Truth by learning and sharing the teachings of the Lines, uncovering and solving ancient mysteries, and recruiting more truthseekers into our fold.
We are not silent. We carry no secrets. Our mission is bold and our members loyal, creative and brave. And we carry with us a hopeful message:
The Ancient Truth is here, all around us.
Behold the Truth. Live the Truth. Proclaim the Truth.
Here's a 3 minute video summarizing everything that's happened so far: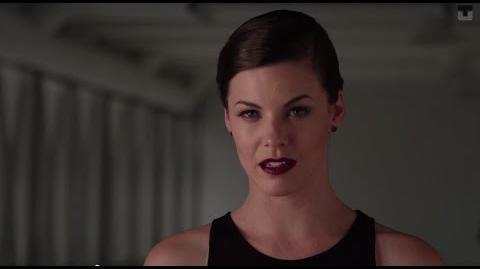 I know it may sound a little weird at first, but don't worry. We're all friends here. You are under no pressure to do anything at all. Just take a look around and if you're interested in learning more go to THIS PAGE to get started. And always, feel free to EMAIL ME with any thoughts or questions.
OK, for those of you who are interested in digging into my story a bit more, I'm including a list of things that I've shared with some of you along the way. These are bits and pieces of things that have come to my attention, and to be honest, I'm not sure even I understand what a lot of it means. Please take a look and let me know if you have any thoughts about how it all fits together in the comments.
Best, -S
Ad blocker interference detected!
Wikia is a free-to-use site that makes money from advertising. We have a modified experience for viewers using ad blockers

Wikia is not accessible if you've made further modifications. Remove the custom ad blocker rule(s) and the page will load as expected.