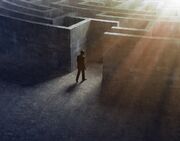 Posted on 6 January 2015
Puzzle
Even if the image looks the same all across things are hidden in it.
Using a image editor is essential here. 
Using for example the equalize function in a image editor we end up with the following image
stl.la/plainsight leads to Truly Crazy
Reward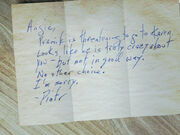 Angie
Pramik is threatening to go to Karen.
Looks like he is truly crazy about you - but not in good way.
No other choice.
I'm sorry.
-Piotr
Ad blocker interference detected!
Wikia is a free-to-use site that makes money from advertising. We have a modified experience for viewers using ad blockers

Wikia is not accessible if you've made further modifications. Remove the custom ad blocker rule(s) and the page will load as expected.