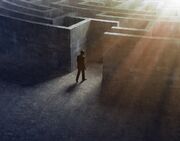 Posted on 23 March 2015
Puzzle
Trova l'unica cosa che manca.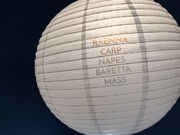 The transllation says Search for what is missing
There is a reason the text is in Italian. Each line has something missing to be correct.
First, translating the clue gives (in English) "Find the only thing missing."

From the clue, make the leap that there is one letter missing from each word, and that each word should be an Italian word. Discover that each word can become a city by adding a single letter:
RA(V)ENNA
CARP(I)
NAP(L)ES
BAR(L)ETTA
MASS(A)
Answer: VILLA stl.la/villa
Reward
The audio file in Confianza
Ad blocker interference detected!
Wikia is a free-to-use site that makes money from advertising. We have a modified experience for viewers using ad blockers

Wikia is not accessible if you've made further modifications. Remove the custom ad blocker rule(s) and the page will load as expected.