Ad blocker interference detected!
Wikia is a free-to-use site that makes money from advertising. We have a modified experience for viewers using ad blockers

Wikia is not accessible if you've made further modifications. Remove the custom ad blocker rule(s) and the page will load as expected.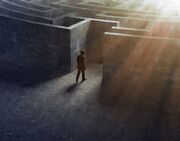 Original Link
Posted on day month year
Celebrating...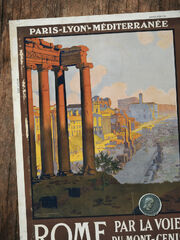 First looking at the coin, there is a roman numeral on it, which translates to:
2457173
When you take this number and put it into the Julian Calendar you get:
May 30th, 2015.
The other information that seems a bit out of place are the roman numerals at the top and left of the poster which are:
XXXVI XXXV XL
CXXI LI XLIV
One is at the top, north side, of the poster and the other is at the left, west side, of the poster. Thus making the leap that the format of the set of 3 numbers is GPS coordinates you get:
36°35'40"N 121°51'44"W
This leads you to the "Monterey County Fairgrounds" which will be hosting the Artichoke Festival on May 30th, 2015! Thus the celebration is for the:
The audio on Warning and an Offer