Ad blocker interference detected!
Wikia is a free-to-use site that makes money from advertising. We have a modified experience for viewers using ad blockers

Wikia is not accessible if you've made further modifications. Remove the custom ad blocker rule(s) and the page will load as expected.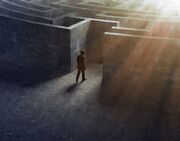 Posted on 25 March 2015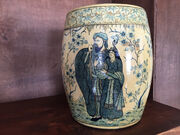 Look for the translation of the diferent words in the vase. They will be in diferent languages
Find a common factor for all of them
First find the different text clues, of various languages, on the vase.

عنزة = Arabic for goat

米 = Japanese for rice

गाय = Hindi for cow

одос = Mongolian for buffalo

黃豆 = Chinese for soy

အုန်းသီး = Burmese for coconut

бадем = Macedonian for almond

The one thing they all have in common is that they are each a variety of milk.

Thus the answer is milk! stl.la/milk
The image in Confluence