Posted on Jan 10th 2015
Puzzle
Une bibliothèque, une abbaye, un couvent, un crime. Mon Dieu!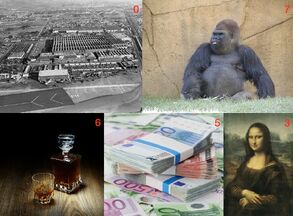 It is possible to solve without the other solutions for previous challenges.
What is the language and what could the numbers mean?
Ad blocker interference detected!
Wikia is a free-to-use site that makes money from advertising. We have a modified experience for viewers using ad blockers

Wikia is not accessible if you've made further modifications. Remove the custom ad blocker rule(s) and the page will load as expected.