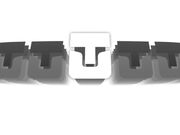 Original Link
Posted on 22nd October of 2014
Transcript
It's time to stand up and be counted.
Those of you who feel ready to stand with me, and more importantly, stand with each other, I'm asking for your Truth. Please provide a short statement in the comments below that demonstrates your loyalty. It can be anything you like, as long as it comes from your heart. 
Additionally, I'm asking you to align yourself with one of the 12 Ancient Lines. Even if you are not certain about it, listen to your gut and make a choice, and include it in your statement below. Right now, the choice is not permanent. But soon, your Line will be asking you for your commitment, so take your choice seriously.
Your simple statement below is enough to show me that you are worthy of the status of STUDENT. In the days and weeks to come, I will be also be recognizing those who have made outstanding contributions to our cause. These people will be given the rank of ACOLYTE. As we move forward, rare individuals may be granted an even higher status. Stay tuned.
As I have said before, there are many ways to contribute to our community. 
LEARN about the 12 Ancient Lines
SOLVE challenges
CREATE content related to the Truth or to the 12 Ancient Lines
SHARE your knowledge
RECRUIT new Children. When they make their statement, ask them to +name you in the comment so I can recognize your contribution.
Thank you all. 
Truly,
Stella