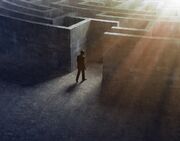 Posted on January 13th, 2015
Puzzle
Ping his partner.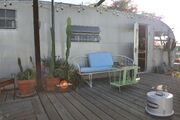 Check out the bolded text. What's the filename, and what's his partner's name?
Opening lucy.png will show you some random red lines. What can you do with those?
The original image is called Ricky. Ricky's partner in Trailer Park Boys  (The photo is of a trailer) is Lucy. When we add the bolded text above the image, we get lucy.png Overlaying the lines on ricky.jpg will have one spot where all the lines are lined up with one of the lines in the original picture. Looking at the Campfire in a Can, you'll see the letters "heaipreic" underlined.
Anagram to get "Hairpiece".
stl.la/hairpiece leads to Sketch
Reward
I keep drawing this shape... WTF?
Ad blocker interference detected!
Wikia is a free-to-use site that makes money from advertising. We have a modified experience for viewers using ad blockers

Wikia is not accessible if you've made further modifications. Remove the custom ad blocker rule(s) and the page will load as expected.