General Info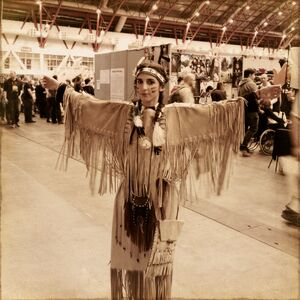 Location - Omaha, NE
Occupation - Player in Endgame 
Sex -  Female
Date of Birth - 
Age at the Event -  17.98 years
Bloodline - Cahokian ( 233rd  Line )
A.K.A - 
Hobbies - 
Online - Twitter / Google+ / Website
Extra details
All American girl who is secretly a highly trained fighting machine with a ponytail. Constantly surprises even the hardened warriors. Stepped in to be a Player after her brother was injured. Touched by grief at her lost friends but tries to overcome it.
---
Images
Profile image
The G+ and Twitter are different
The Cover image in G+ is one of the default ones.
---
Timeline
Below is the timeline not by time of posting but in the suppose time the event happened