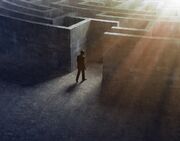 Posted on 1st July 2015
Puzzle
Each image on the left matches one on the right. Hope your anime knowledge is good .
You might want to draw lines to connect them. Who knows what you will find
You match the anime characters that appear in the same movie/television show: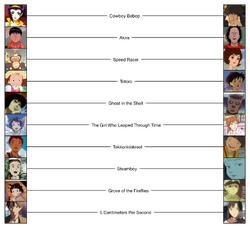 You then draw a line between each character, noticing that most of them cross a specific single letter:
Starting with the line originating at the top left and moving down, this gives you your answer:
MOUNT FUJI
Ad blocker interference detected!
Wikia is a free-to-use site that makes money from advertising. We have a modified experience for viewers using ad blockers

Wikia is not accessible if you've made further modifications. Remove the custom ad blocker rule(s) and the page will load as expected.