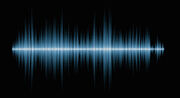 Obtained as a reward from Consequence
Posted on 21 November 2014
Transcript
We are the Brotherhood of the Snake.  
Greetings, Stella Vyctory.  
We have grown tired of the foolish impostors who abuse our name: the "Uncorrupted" --- silly little worms trying to intimidate you with their scary voices and their amateur-ish hacking.  We have no interest in you or your strange little crew--at least not yet.  However, we grow weary of their constant yapping and intrusions, as if what they or you are saying is of some consequence.  So please, just keep down the racket.  We're trying to rest and we tend to be unhappy when woken.  Oh, and if you have any doubt concerning our identity, we left a little message for you.  
Good bye, Stella Vyctory.
Extra Notes
The little message mentioned in the audio in the solution was visible in The Brotherhood of the Snake website
Ad blocker interference detected!
Wikia is a free-to-use site that makes money from advertising. We have a modified experience for viewers using ad blockers

Wikia is not accessible if you've made further modifications. Remove the custom ad blocker rule(s) and the page will load as expected.