Originally found by solving Psychotic on 10th of January 2015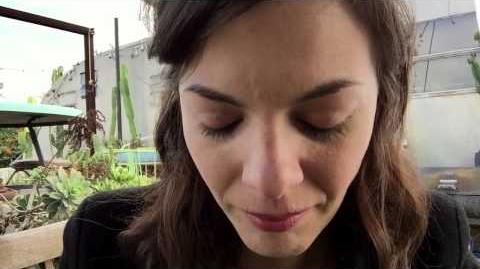 Transcript
Leo was my last friend in the world, and I hardly knew him at all.
When I was younger, I used to sneak downstairs, and find Leo doing close up magic for those, uh, bloated reptiles in the casino.
And he would always see me and sort of motion me to come over and watch (laughs).
After a while I started to find out how he did his tricks and I would review his show afterwards. And he pretended to hate it, but he loved it (laughs) and would even make up new tricks just to try and stay ahead of me.
I never saw him outside the lounges and we hardly talked much about anything other than magic, but somehow we got to know each other. He was convinced that even though
I was pretty messed up that I would do something important.
And I understood him too. I saw that he was smart and talented but could never get out of his own way. And I tried to help him by just telling him how good he was. And when I got his note,
I was sad he was gone but really excited for him. I thought he had found something better - something more.
But, he just managed to pull off the biggest...illusion (breaks down) of all. He managed to got out of the Vyctory for good... until I brought it BACK to him.
Leo is dead and it's all my fault.
But I am...I'm not going to do this. Because this is exactly what that psychotic monster wants.
Isn't that right, Wayland? Everyone I get close to ends up dead? Well... no one's left. I'm all out.
Ad blocker interference detected!
Wikia is a free-to-use site that makes money from advertising. We have a modified experience for viewers using ad blockers

Wikia is not accessible if you've made further modifications. Remove the custom ad blocker rule(s) and the page will load as expected.