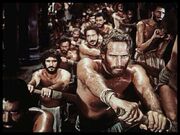 Posted on 6th December 2014
Transcript
Students, as you know, from time to time I share articles or information that I find relevant to our search for the Ancient Truth. The link below is a fascinating theory that states, in essence, that we are starting a "great transition" from a world driven by "scarcity" to a world driven by "abundance".
Does this idea make sense to you?
Are there parallels in the stories of the 12 Lines that support this thinking?
If true, how might this transition affect our mission to eradicate Corruption from our planet?
Please read and comment below:
Ad blocker interference detected!
Wikia is a free-to-use site that makes money from advertising. We have a modified experience for viewers using ad blockers

Wikia is not accessible if you've made further modifications. Remove the custom ad blocker rule(s) and the page will load as expected.