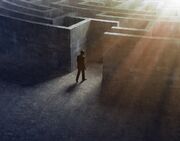 Posted on 4th December 2014
Puzzle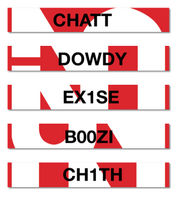 If you arrange the 5 pieces in the right order you will get the logo for a famous character encoding
You will want to have numbers only at the end. Can you think of way to convert letters to numbers that does not allow you to use 0 and 1 ?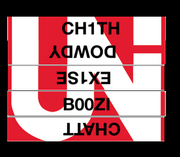 Arranging the puzzle will get you this image.
The logo in the back is the logo of unicode
The new order will be 
CH1TH
DOWDY
EX1SE
B00ZI
CHATT
Converting the letter to numbers using a phone pad  (0 and 1 are already there since they have no letter in a keypad) you get
24184
36939
39173
20094
24288
These are decimal unicode values for 5 chinese characters 
幸運餅乾廠
translated they mean Fortune cookie factory
stl.la/fortunecookiefactory
 leads to 
Fight for the truth
Ad blocker interference detected!
Wikia is a free-to-use site that makes money from advertising. We have a modified experience for viewers using ad blockers

Wikia is not accessible if you've made further modifications. Remove the custom ad blocker rule(s) and the page will load as expected.