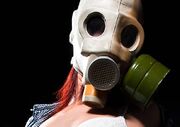 Posted on 21 November 2014
Transcript
As some of you now know my full name is Stella Vyctory. And my father's name is Wayland Vyctory. He runs the CASINO RESORT where I live. It's a pretty exclusive place and I knew there were some exotic "amenities" but frankly I didn't know any of the details. I saw this note and shared it with some of my Students:
From the comments, it looks like they're seeing something completely different than do when I go to VyctoryResort.com
Here's what I see:
Someone sent me the bizarre picture I used on the front page, which they said is on the site but there's nothing like that for me. Can you guys take a look and let me know what you see in the comments?
-S
Ad blocker interference detected!
Wikia is a free-to-use site that makes money from advertising. We have a modified experience for viewers using ad blockers

Wikia is not accessible if you've made further modifications. Remove the custom ad blocker rule(s) and the page will load as expected.