Ad blocker interference detected!
Wikia is a free-to-use site that makes money from advertising. We have a modified experience for viewers using ad blockers

Wikia is not accessible if you've made further modifications. Remove the custom ad blocker rule(s) and the page will load as expected.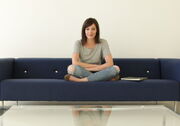 Posted on 14 October 2014
Transcript
Edit
You've solved my first challenge! Well done, Student. :)
Please post in the comments below so I can mark you down as having completed the challenge. Trust me, it will come in handy later. :)
So what's next? It's up to you. But I suggest reading this post to get started.
~Stella