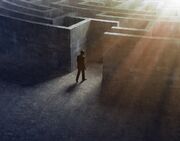 Posted on 9 June 2015
Puzzle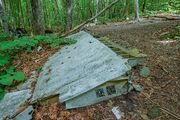 The first QR code is not meant to be read
Look at both QR codes and try and find the connection between both. Also the image itself hints to the solution you are looking for.
You are met with two QR codes on some metal wreckage. The codes translate to "box". Which leads you to wonder why there are two and noticing they are opposites of each other. If you put the two together (on top of each other) you get a black square or… Black box, which is the answer for today!
Ad blocker interference detected!
Wikia is a free-to-use site that makes money from advertising. We have a modified experience for viewers using ad blockers

Wikia is not accessible if you've made further modifications. Remove the custom ad blocker rule(s) and the page will load as expected.